Bed and breakfast à Nosy Be
Between sea and forest, Ylang Hotel offers a splendid panoramic view of the bay. You can see the cliff overlooking the bay, a long strap of sand ending up on a shelted cove by the mangrove swamp. It's a small magical and quiet place where you can watch mornings and evenings boats and pirogues swaying peacefully on a colorful changing sea. It's an ideal starting point to discover the paradisiacal landscapes of Nosy Be's Island and also to visit the north side of Madagascar. Chambre double à Nosy Be Hôtel ylang à Nosy Be Hôtel ylang à Nosy Be Hôtel Ylang Hôtel Ylang
Our guest house in Nosy Be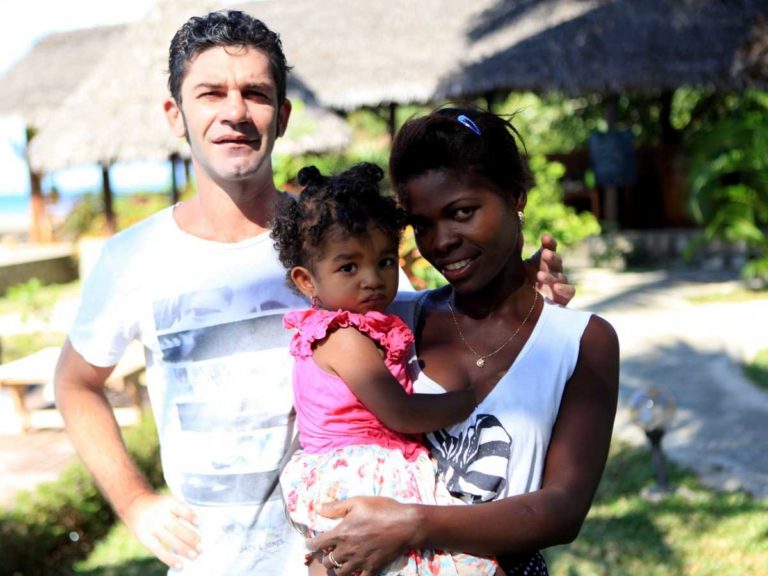 We welcome you through 4 bungalows, 2 double rooms and 1 family room, for a maximum capacity of 16 people. This allows us to stay in a small team to welcome you in a friendly atmosphere
Breakfast included
Private bathroom
Safe in each room
Wifi Common Area
An evolutionary map depending on the catch of the day. In addition we offer zebu meat, excellent in all its forms. Chocolate desserts with Madagascar cocoa or tropical fruits rich in vitamins will deliciously accompany your stay.
How to come to Nosy Be by plane?
Several companies dump Nosy Be:
Air Madagascar: More and more problems of delay, if you go through them, be careful if you have another flight with another company afterwards, however interesting offers.
Air Austral: Via the meeting, this is probably the easiest and most reliable
Ewa Air: The new kid we do not know more than that
Corsair: Who stops on Tana, then Air Mada or vi l road!
Neos: Since Milan, you can sometimes have prices at almost half price than other companies (I saw 323 € return on this comparator)
How to move ?
We can call you a taxi when you want, otherwise several means of locomotion are for rent on Nosy Be:
Either we see it together on site, otherwise inform us of your request via e-mail and a rental car can wait for you at the airport when you arrive
Security in Nosy Be ?
Nosy Be is an unspoiled island, unlike other parts of Madagascar, Nosy Be does not suffer from drought, cyclone, dahalos and other calamities, more Nosy Be is an island and hunger does not exist. Not to mention the 300 days of good weather per year, all this gives a climate conducive to smile and welcome, what you will live during your stay.
All this to say that Nosy Be is not dangerous, however it does not detract from the fact that you come on holiday in one of the poorest countries in the world, so leave your watches, necklace and other valuable materials at home which are worth quickly 6 months to 1 ns of salary. If you do not travel often abroad, a reminder of good behavior via this article.